On Saturday, March 23rd, I arrived home before 8pm, and proceeded to power down all my electronics and turn off all my lights, before heading over to my friend's place to watch the Leafs game.  Since it was the Earth Hour event, I wanted to contribute to the power down for the entire night.
While walking along St.Clair Avenue W in Toronto, I noticed that the night sky was particularly clear, and as I walked a bit further it dawned on me that I couldn't see all of the buildings in the downtown core, usually visible from St.Clair.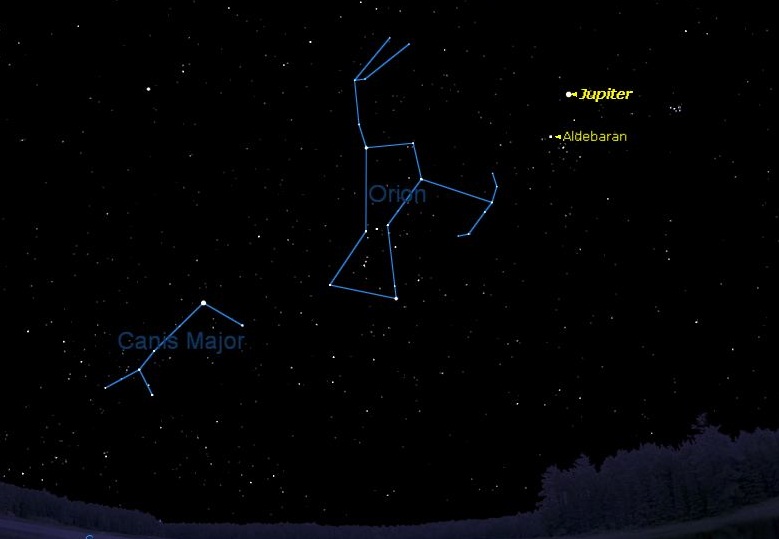 It seems that Earth hour was in full swing, allowing me a much clearer view of the brighter constellations than I am usually afforded.  Canis Major was particularly nice, and seeing Aldebaran paired with Jupiter was a bonus.
After doing a bit more research, I noticed that Canis Major was at its highest altitude in the sky around that time, so that combined with darker skies meant I was able to make out the dimmer stars and see the 'shape' of the big dog.
It was nice to see that for Earth hour, they turned off the lights on the CN Tower and most of Toronto.  I was also aware that there was a star party at the Ontario Science Centre, so I was happy that they would have the hour to enjoy extra clear skies for the viewing pleasure of what I assume is a few hundred people.
If I am ever able to convince the world to adopt a 'dark skies hour' then I'll make sure the same thing happens as Earth hour.  We all turn out the lights, and we all go outside and appreciate the vastness of the Universe, if only for an hour.
It always brings me back to my favourite Calvin and Hobbes, which I'll leave you with: