Over the next week or so I'll be posting highlights of my summer trip to Canada's maritime provinces with my girlfriend Kate.  We had a blast, and love to have adventures and experiences in new places.  This is our story of the things we did and what we thought of them.
Today was day 2, which involved a long drive mixed with sightseeing and sunshine.
Day 2:
The Sun greeted us in the morning, and we had a lovely breakfast next to the coldest air conditioner ever, seriously I could see my breath, it was glorious.  Some other travelers enjoyed that we made our own breakfast table with the biggest fern ever in between us.  We made the four hour drive to Moncton and headed just outside of town to try the magnetic hill.  Now I know the hill isn't truly magnetic, but you can be sure it felt like we were moving up hill on that road, and it persisted after doing it three times.  I filmed a video of it, and it still felt like we were moving uphill in the sequence.  Best 5 bucks I ever spent, though it was weird having to drive through the magnetic hill gift shop, zoo, mini-putt course, water park, and rest area in order to exit the complex.  Touristy as hell, but we did the thing we came for and left the rest of the crap. Next up was a jaunt south along a winding road to the famous Hopewell rocks, which show the incredible effects of the tides in the bay of Fundy.
As my punch buggy failures continued, I would be given sweet relief by a visit to the Hopewell Rocks.  The famed flower pot rocks show the amazing effects of the tides.  It was amazing to b there at low tide since we could walk down on the ocean floor.  I was amazed how many tiny shells we found on the seafloor, and even more amazed that every shell was inhabited by a tiny crustaceon.  they seemed pretty friendly, but mostly happy to be back in the water once we had spent some time with them.  The view from down by the water was amazing because we would leave our gear near the water to walk in the ocean, and five minutes later the tide would be further out and it seemed out gear moved further from us. Plus that muddy ocean floor sucks you right in and makes it tough to walk.  There was another lookout at the park where we saw huge muddy areas at low tide, really an amazing sight.  On our way out we bought some postcards and other souvenirs.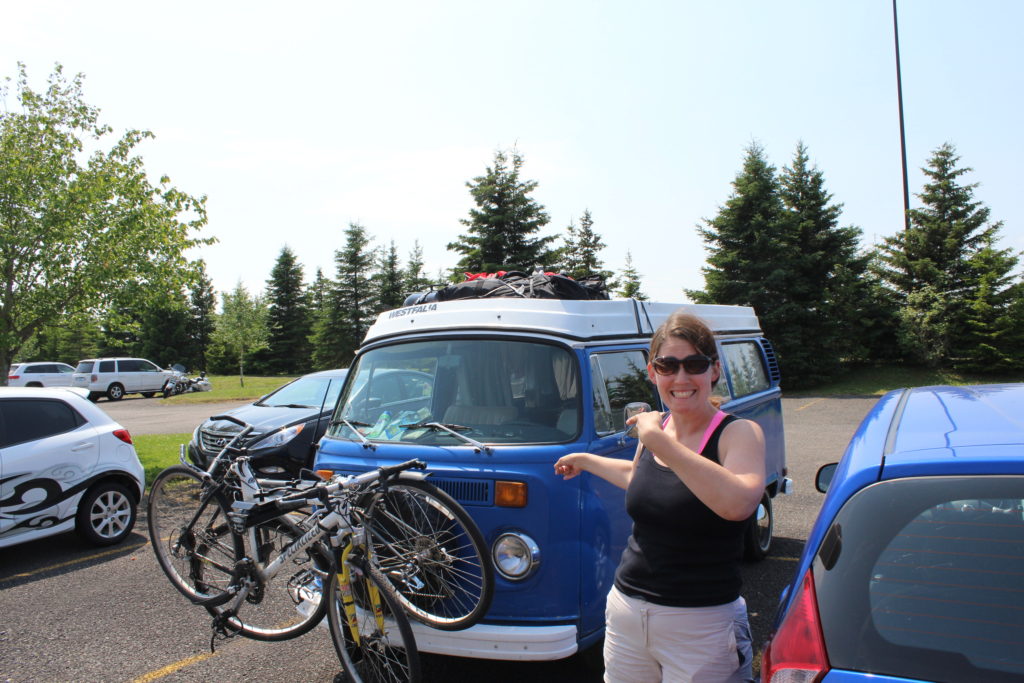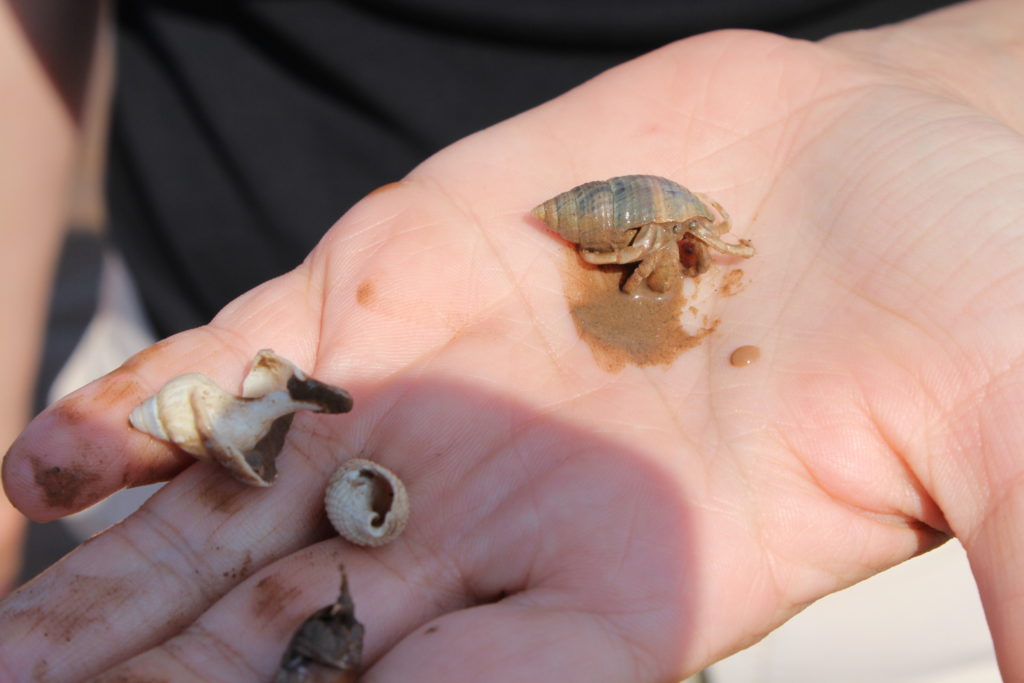 We (and by we I mean Kate) couldn't resist a stop at an amazing Ice cream place with the best maple taffy ice cream you ever had, courtesy of Northumberland dairy.  We made sure to spend too much time back up in Moncton, making 5 billion stops to get everything we needed before PEI. It was cool to see some random dude getting arrested at Sobeys, surprisingly the only cop we saw in NB the entire trip.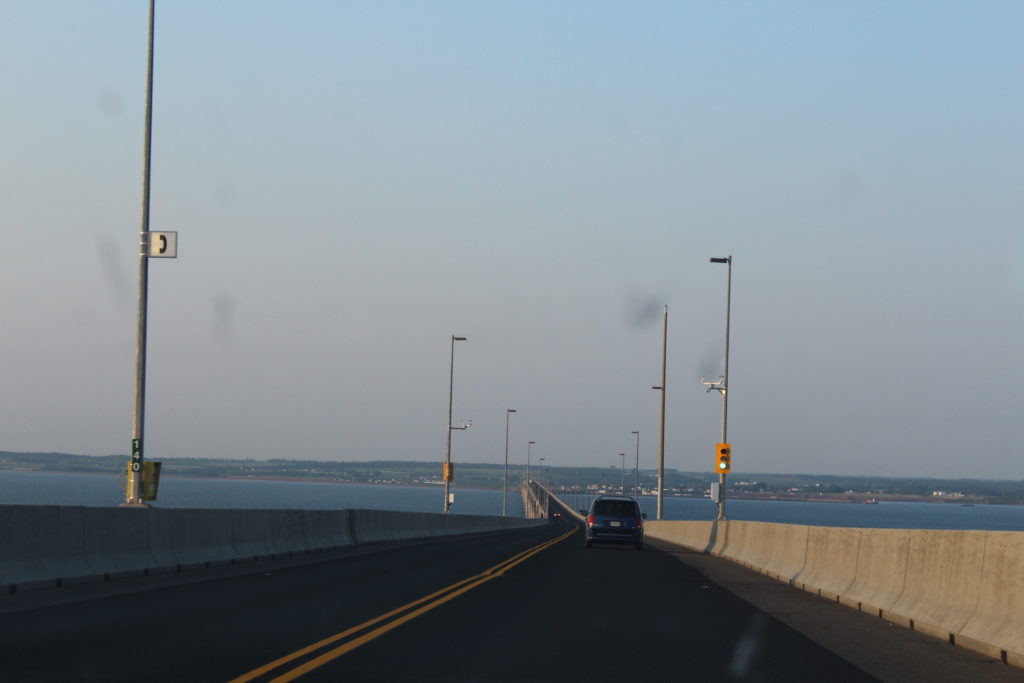 Our long drive to Prince Edward Island was just beginning when we hit the crazy long confederation bridge near dusk.  It took at least ten minutes to cross, and offered gorgeous views of the ocean with the sunshine near dusk.  PEI is a place held still in time, and had such a historical feel to it.  We played an epic game of 'my cows' – a different car game where you claim any grazing animals you see from the road.  But be warned, anyone who sees a cemetery can 'bury your livestock' so that you have to start from scratch.  PEI made for the best game ever due to far too many cemeteries in the province, and lots of farms. It was hard to drive while trying to focus on pastures.
Sadly google maps screwed us and we accidentally mapped to the wrong side of PEI national park, which was about 45 minutes from where we were actually camping.  This gave us a great sunset tour of the province and became the first major screw up of google maps, with more to come.
We finally made it to the famous Cavendish beach to camp on the ocean.  We made it just in time for me to set up camera gear and took some quick shots of Jupiter and Venus before enjoying some local beer we bought in Moncton.  I also took a few pictures of stars – more to prep for the dark sky preserve two nights later. 
BTW, I also noted that apparently a big thing out east is that you do not drive in the fast lane unless you are passing people.  I had a strange experience where some guy in a pickup truck moved over the fast lane and flashed high beams for me to move over, and then once I did, he went back to the fast lane and got off the highway.  Strange.  This unspoken law of the maritimes would be confirmed by my friend Blair in a couple days, but until then I was dumbfounded, even though it would turn out to be the smartest driving strategy ever.