The month of October has some promising sights for Astronomers and the public, though only if you are an early riser.  The intricate pre-dawn dance of the Planets Venus, Mars, and Jupiter continues from it's initial soiree in September, with a couple of close passes throughout the month that are must-see.  Early on in the month, the waning crescent moon passes the group and gives us a perspective on the plane of the Solar System.  By month's end, the planets will continue to shift around as they are joined by Mercury, slowly rising above the morning Sun.  Here are a few dates to keep in mind if you only feel like getting up early once.
October 9th – The Moon joins Mars and Jupiter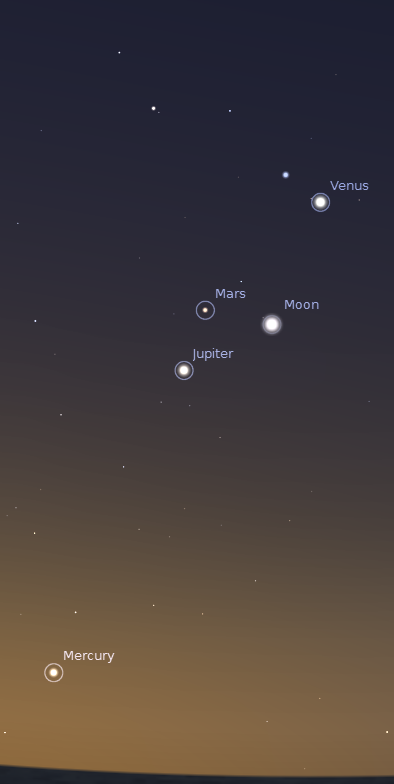 October 18th – Mars and Jupiter only 0.4 degrees apart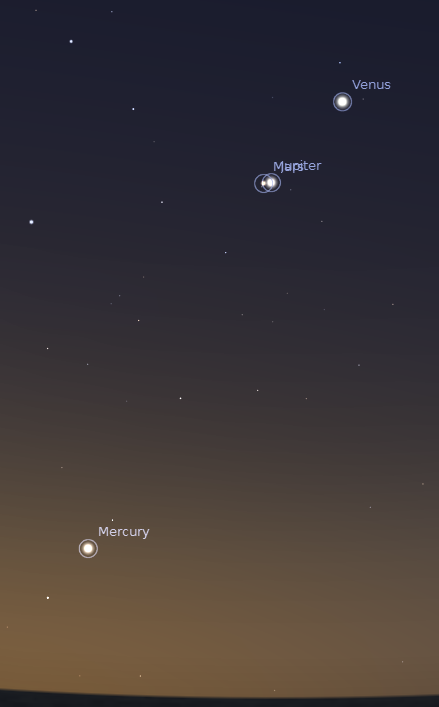 October 25th – Jupiter and Venus sit side by side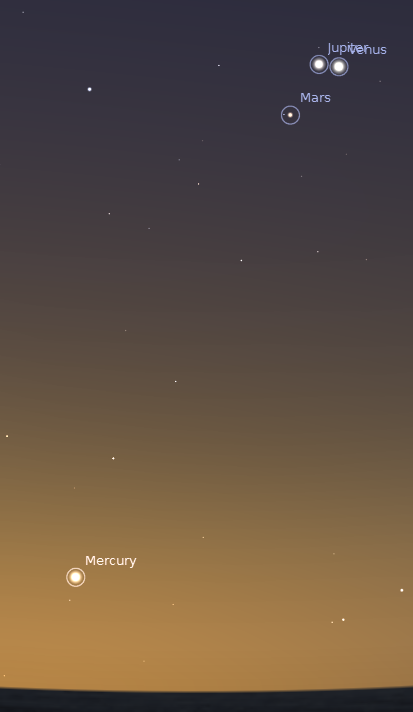 October 31st – Halloween! – Venus and Mars sit side by side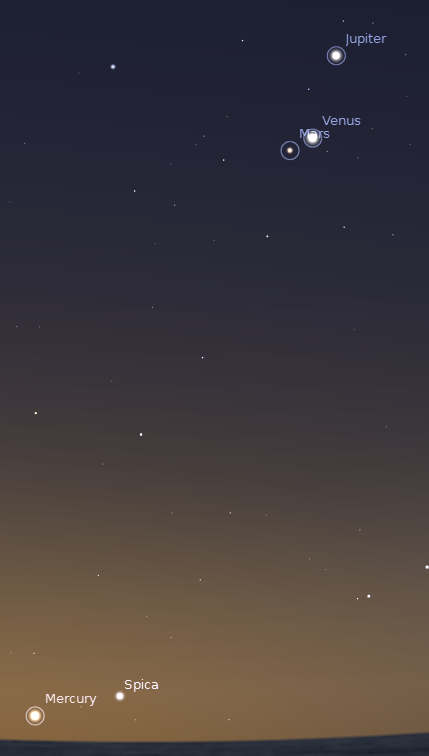 If you choose even one morning to get up early and see some planets, make sure you check the clear sky chart the night before.  It will help you decide if the weather will be worth it, so you don't waste precious sleep on the clouds!