It's that wonderful time of year again, when Halloween passes, and Christmas commercials dictate the airwaves.  I'm still in the tolerant stages of hearing bells ringing in commercials, where they remind me that the northern hemisphere is once again treated to a familiar sight.  The return of the Orion nebula!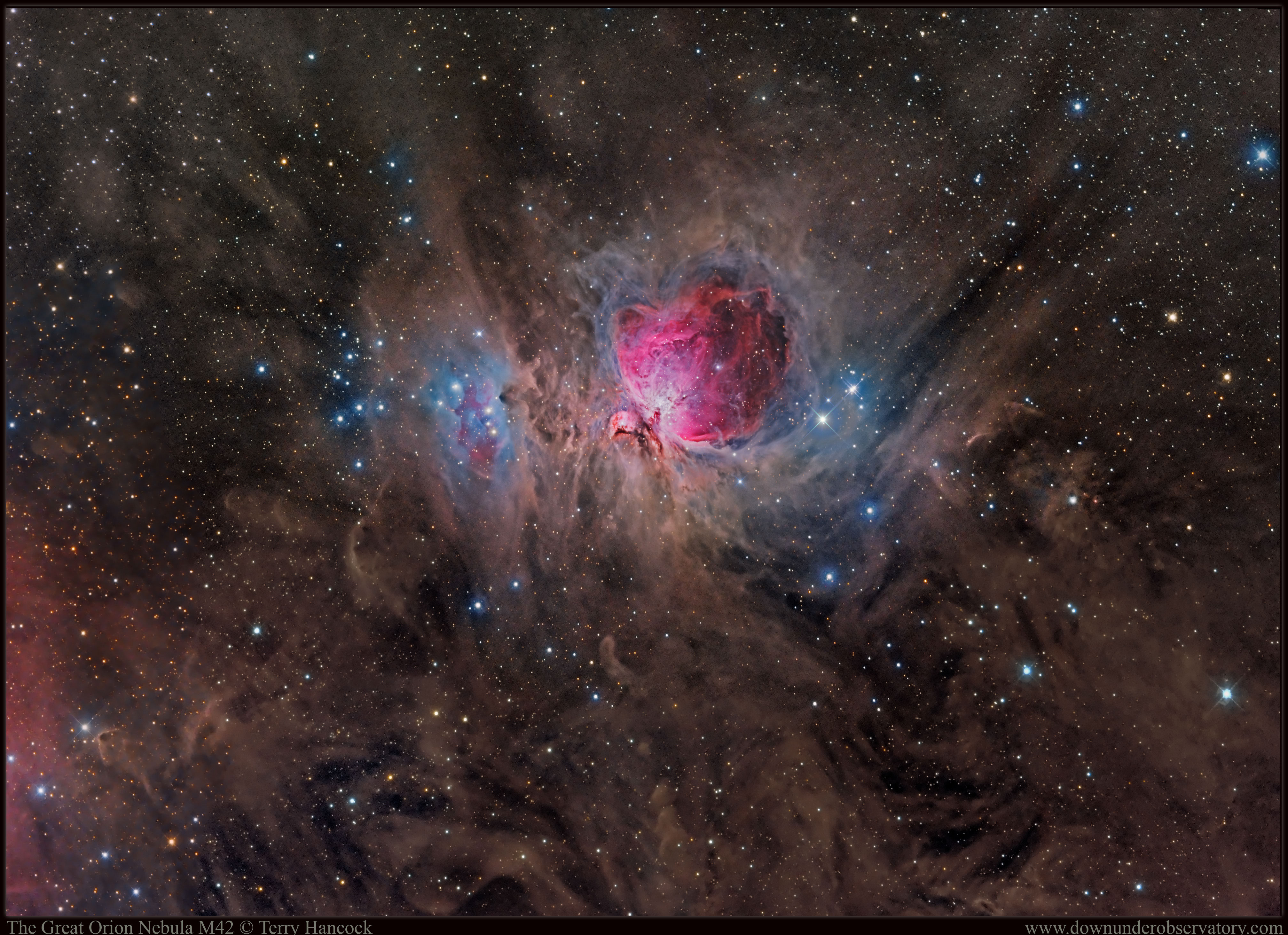 In reality, it didn't go anywhere.  Earth's predictable motion around the Sun means that Northern Hemisphere observers see the sky gradually appear to move a bit further West each night.  This is the time of year when Orion rises around 9pm, making it easily visible by midnight.  I consider midnight my cut off time for observing before a work day, so Orion is on my radar.
With my newfound push into astrophotography, I have been excited to see the nebula and play around with some camera settings as I try to photograph it.  Though unlikely, I would love to snap a photo like the one above, giving a clear picture of the great stellar nursery glowing while nestled in the dark surrounding gas cloud.  Such perfect focus too, an astrophotographer's dream.
We will be graced with the presence of the nebula until about April of next year, when it will set early on in the evening.  The end of the Orion nebula's tenure will mean the cold winter will be over and a warm Spring will be upon us.  It's a good measure of seasonal changes.