Over the next week or so I'll be posting highlights of my summer trip to Canada's maritime provinces with my girlfriend Kate.  We had a blast, and love to have adventures and experiences in new places.  This is our story of the things we did and what we thought of them.
Next up is Day 3, after a long day of travelling we find ourselves on the ocean in PEI.
Day 3:
There is nothing quite like waking up on the ocean after a long day of travelling. Smelling the fresh and salty sea air, seeing the Sun low above the Eastern horizon, and taking a nice refreshing walk along the beach with your toes in the chilly sea water.  When we woke up we caught a few pics of the beach in the morning, and it was amazing to walk literally 6 feet from the campsite to be on the soft sandy beach.  We made sure to grab some of the best seashells we saw while dodging the jellyfish on the coast.  We had a lovely camper's breakfast and gradually packed up to make it to our next stop at the Green Gables house, related to the history of the Anne of Green Gables story.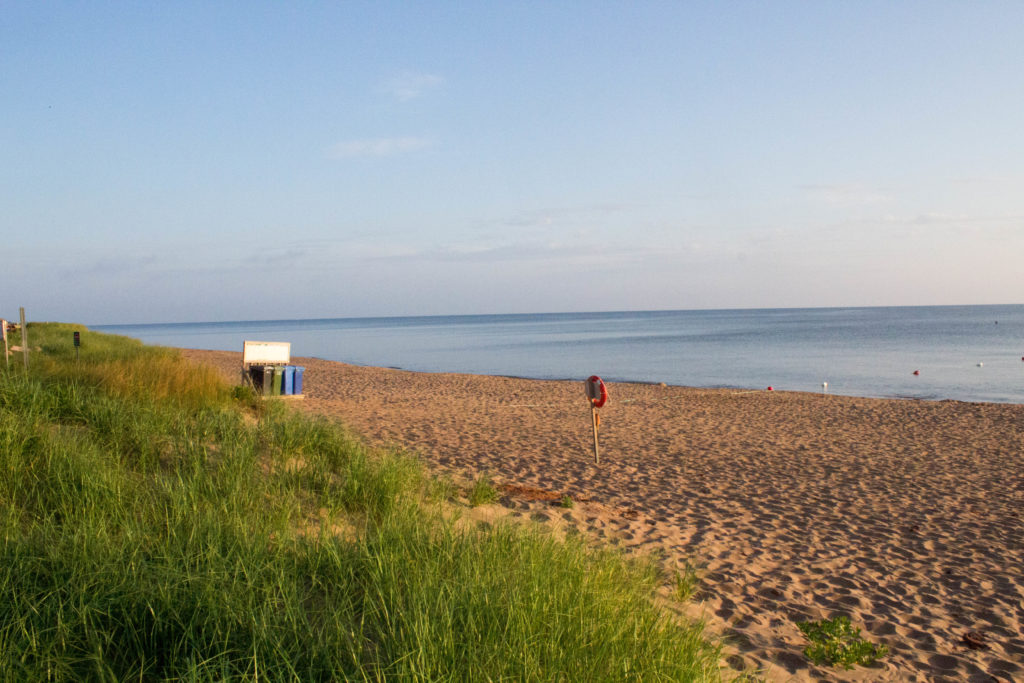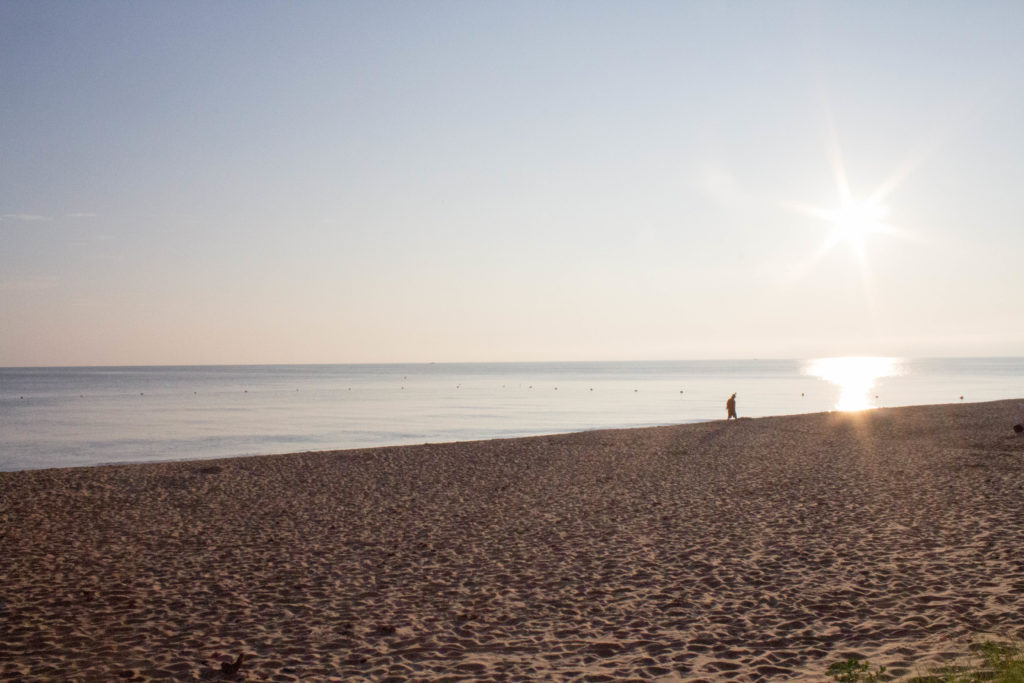 I always liked the story of Anne of Green Gables, but Kate was a huge fan.  It was surprising to me how many Chinese tour buses there were at the site, apparently the book is huge overseas. The recreation of the site was impressive, and it was worth it if only for this shot of Kate looking like Anne with the hat on.  It was 15 bucks for the freaking hat, but we managed to sneak the photo.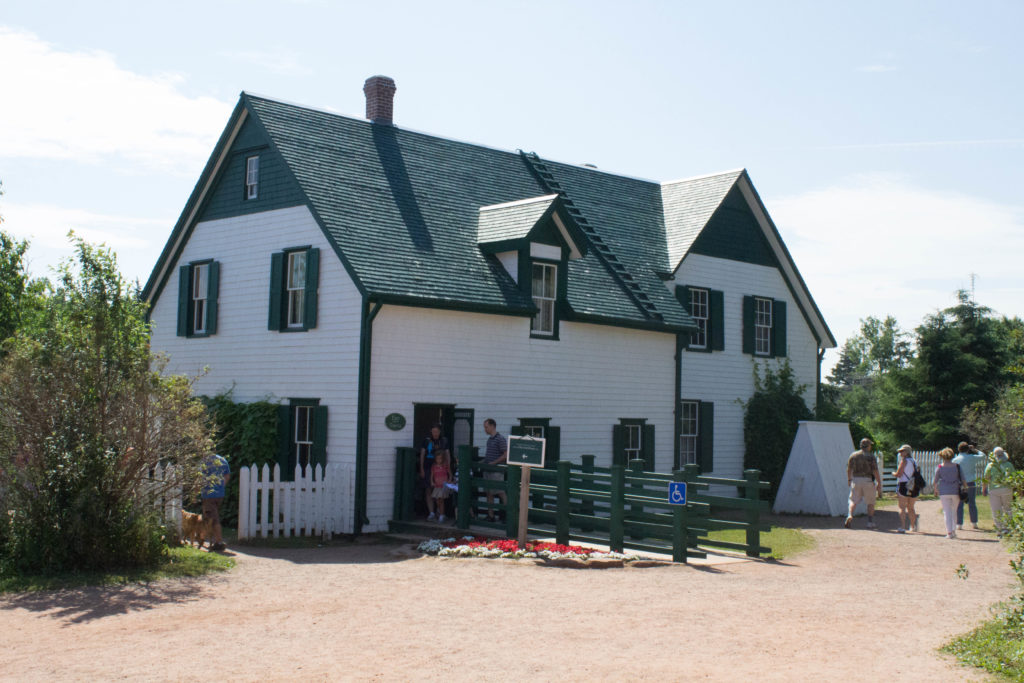 Next stop was Charlottetown, capital of PEI.  We only had a few hours to get to the ferry at Wood Islands on the south side of the island, so we didn't have much time in Charlottetown to get a good fish and chips lunch.  Instead we opted for the famous COWS Creamery, and some pretty amazing ice cream.  The shirts and other merch from the store were funny puns of pop culture stuff using cows in some way.  The 'tour,' if you could call it that, was a couple of rooms and a video.  I didn't expect to see how ice cream was made from start to finish, but the inside of a real dairy would have been cool to see.  At least the ice cream was tasty.
Our last stop in Charlottetown was a starbucks for Kate to get her collectible mug, continuing her trend of getting a local mug for each city/region she visits.  Sadly it turns out that Starbucks hasn't made mugs for any place in Canada east of Quebec City.  Our time in PEI was going downhill, especially since we had to leave Charlottetown in such a rush in order to catch our ferry to Nova Scotia.  The traffic was bad since there are like 3 roads in the entire city and everyone takes them, but once we left Charlottetown everything got better.  We stopped near the ferry and got some local beer, before hitting the ferry docks.  Had the *worst* fish and chips of our lives at the ferry docks, but we were very hungry and adamant about having true blue fish and chips from PEI.  It was not worth it, but I know I'll be back someday to get a better meal from the island!
The ferry ride was gorgeous and took us all the way to Pictou, NS for our big drive for the day.  It was a few hours into Halifax, and we were very happy to make it, especially for our first real shower since Edmunston. Before we would get a chance, we had to grab keys from Kate's friend Gill on her naval ship in Halifax harbour, which I wasn't worried about, since it meant we got to tour a Canadian Navy Ship! The number of lame jokes I made was incredible, but we did get to see how crew lived aboard the HMCS Charlottetown, which is a cruiser.  I wasn't allowed to take a lot of pictures aboard the ship, unsurprisingly, but I nabbed a few of the big guns that are only used in wartime.  Gotta love living in a peaceful nation.  We met a couple of Gill's coworkers and then headed off for that amazing shower at her place, where her cat Hank was waiting for us.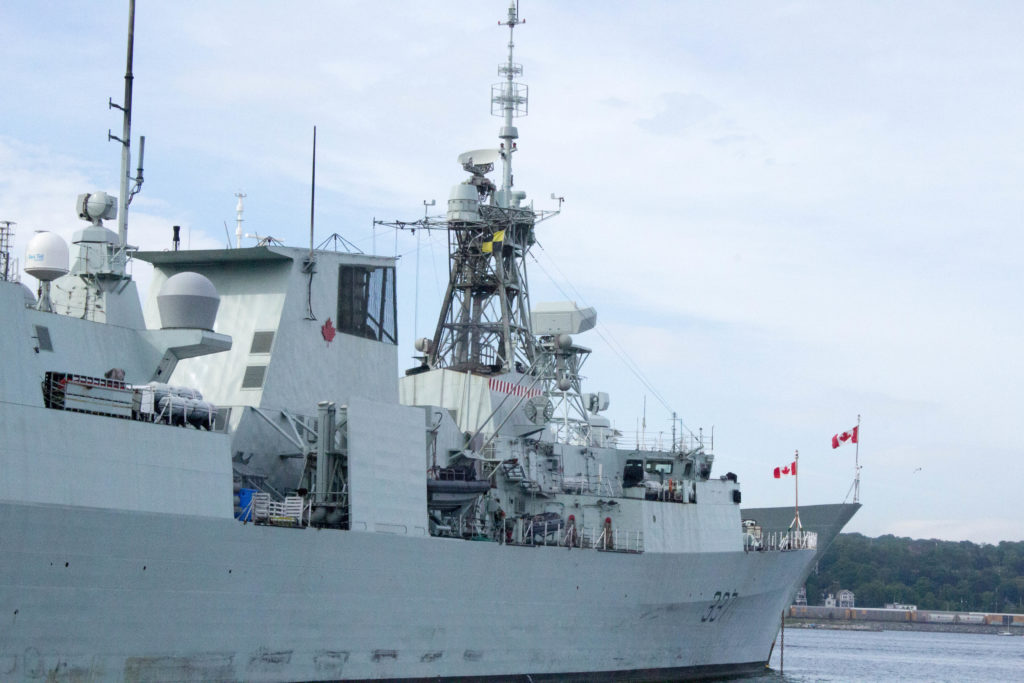 Hank is a damn big cat, so I spent most of the trip calling him tank and convincing Gill that she should change his name to tank.  Gill suggested a few good places in town to eat at, so we went in search of good food and local beer.  Our short journey took us to 'downtown' Halifax.  I say 'downtown' in quotations since the Halifax downtown area is quiet and pedestrian friendly.  So much unlike Toronto, which I loved.  We found a pub called the Old Triangle, with super friendly service and fantastic beer AND live music.  Winning.  I had a lobster appetizer as a test to see if I died or not due to my mild seafood allergy (which usually awakens when shrimp is involved).  Since I am still here you can imagine how it went.
To finish off our lovely evening we took a walk along the boardwalk and enjoyed the fresh air.  Drove back to Gill's place to see Tank greet us, and slept like babies after a long day out and about.