Over the next week or so I'll be posting highlights of my summer trip to Canada's maritime provinces with my girlfriend Kate.  We had a blast, and love to have adventures and experiences in new places.  This is our story of the things we did and what we thought of them.
Day 4 brought us the fun of Tidal Bore Rafting, and a long long drive to Kejimkujik National Park and Dark Sky Reserve!
We woke up feeling refreshed, though Kate felt a bit tired. We said goodbye to Hank (tank) and drove up north toward Truro for tidal bore rafting, an experience Kate really wanted to try.  We got off the highway along the Shubenacadie river and drove a winding road to get to rafting on time. We had been cutting it close but of course we are used to Toronto time and not the extremely chill east coast time, so we ended up being pretty early.  We had some time to hang out before the rafting got underway so we threw a Frisbee for a bit.  I also had time to joke with the staff about signing waivers and how they could just leave us to die without liability.  It seems less funny writing now about how the guides could leave us for dead.  Again, I'm writing this blog post so you can guess whether or not I died.
They loaded us into super cool Zodiac boats, about 8 people to a boat, which had Kate and I with a family of five from Scotland, who were super nice people.  We had Kim as our guide, one of the staff I was joking with beforehand.  This would mean an interesting ride.  She was the most experienced and had been doing rafting on the river Shube for 18 years.
Getting onto the river was interesting at low tide.  It was red with the clay mud and there wasn't much water to see.  We took the boats a few kilometers down river and saw some sand bars that would eventually be underwater when the tide came in.  A few minutes later we saw the tidal bore, a big wave coming in against the outward rushing water.  The bore looked small but in reality was a wave two feet high that we rode right into a few times.  We got our first taste of salty clay water and Kim commented that its 'almost chewable' – no kidding.
After the tidal bore came in we would hop around to different parts of the river as the incoming water would create big standing waves from friction with the sand bars.  We would ride through the big standing waves and get washed in water over and over.  The boat would fill up with water once in awhile too, to the point where it was hard to tell the difference between the boat and the river.  Luckily, Zodiac boats are pretty unsinkable.
After an hour and a half of riding the tides up river, we took a quick bathroom break and then went back out to do the  other part of the river where we saw a huge suspension bridge and pillars left over from an old train bridge.  We went into a river inlet and stripped off life jackets and shoes and such to go mud sliding, which was hilarious fun. We had to trudge up a hill in literally three foot deep mud, and then slide down into the water, as many times as we wanted.  It took some time to clean off the sticky clay mud and get our gear back on, but more waves would wash us off and then some.
The waves were bigger on the other end  of the river and the boat filled up a few times.  Kate fell off the boat and had to swim back where we pulled her in.  It wasn't very dangerous even though it could appear that way, but with life jackets and lots of boats around it was fine.  The waves kept coming and the toughest part was holding on because the water would lift up your butt (stupid buoyancy), and then the boat would move and the next wave would wash you into the river.  The second time Kate fell it was my fault since I told her she had a second to get her head up – I was wrong – she got washed away and so I valiantly jumped in to save  her….I didn't fall in too, not at all.
It was hard to get back into the boat but Kim pulled me in by my life jacket.  Then the third time all three of us on the one side of the boat fell in.  I switched with Kate to be at the front of the boat, and was able to hold on from then on since I had much better grips and a wider step.  Near the end we had the chance to just go in for a swim, and it was amazing how we were all moving relative to the shore, very quickly.  We finally all got back into the boat and saw a few eagles nests before we returned.  FYI, Eagles nests are huge! About 6 feel tall, and the bald eagles we saw were beautiful.
Once we finally got out of the boat we could see that the water was about 6 meters higher than when we left.  The tide takes 9 hours to go out and three hours to come in, so if you aren't paying attention it can sneak up on you.  We got a BBQ lunch included with the tour when we came back; Good thing too as we were all starving from hard work and swallowing gallons of salty river.  Finally we dried off our now-red clothing (due to clay) and got into the car for a long drive to Kejimkujik National Park.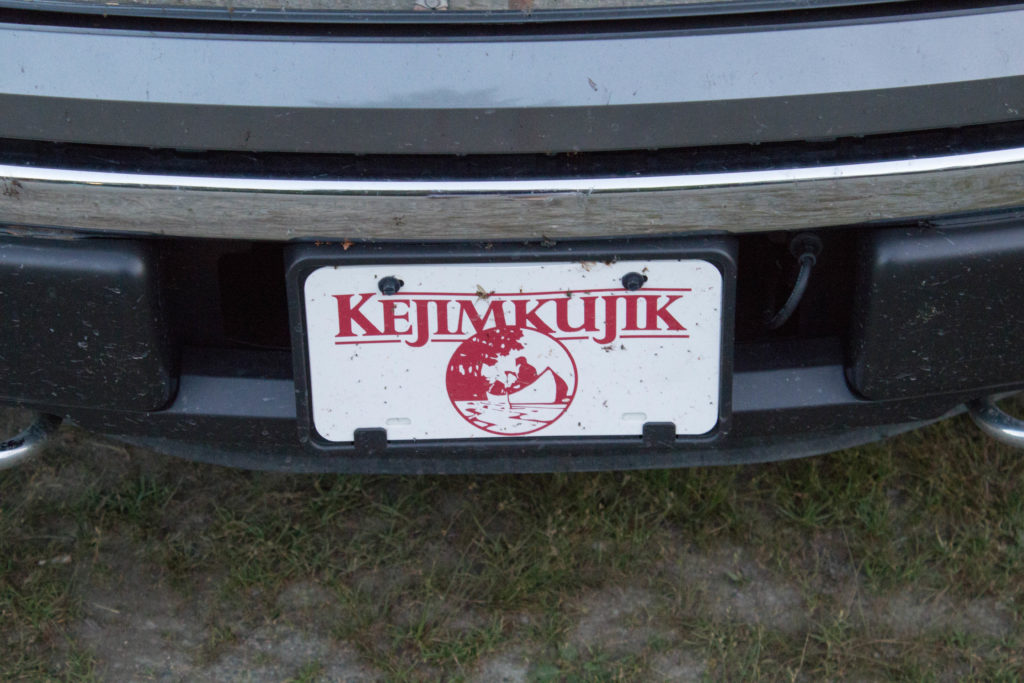 We said our goodbyes to Kim and the Scottish Family, and drove along the north coast of the western Nova Scotian peninsula, or the southern coast of the bay of fundy if you will.  The long winding road made for a scenic but annoying drive.  Finally we reached a main highway and got some coffee before heading to the Kejimkujik national park and dark sky preserve.  We got to Keji around 7 and had the longest and most annoying line ever for our site permits, so more sitting around in the car while bugs tried to find a way in.  Finally we were in and at our site, which was really nice in a forested area. This made the campground feel a lot like Algonquin Park back home.  We made up our site and then took a  beer hike to the beach to scout out stargazing locations. I found a great little beach with a wide open view of the sky, so I was ready to come back after dark.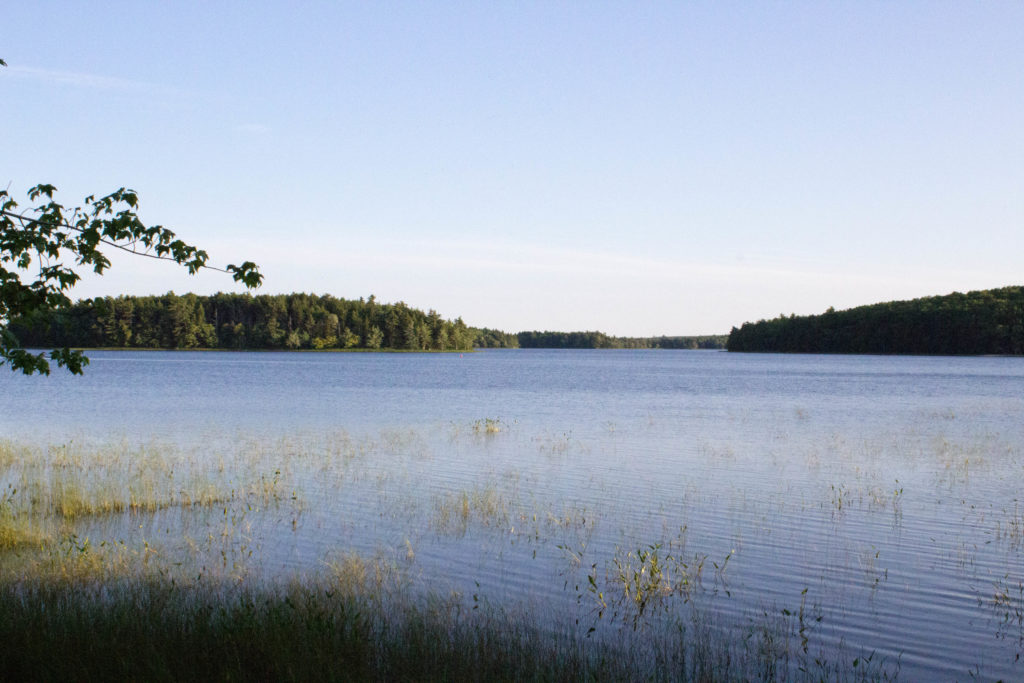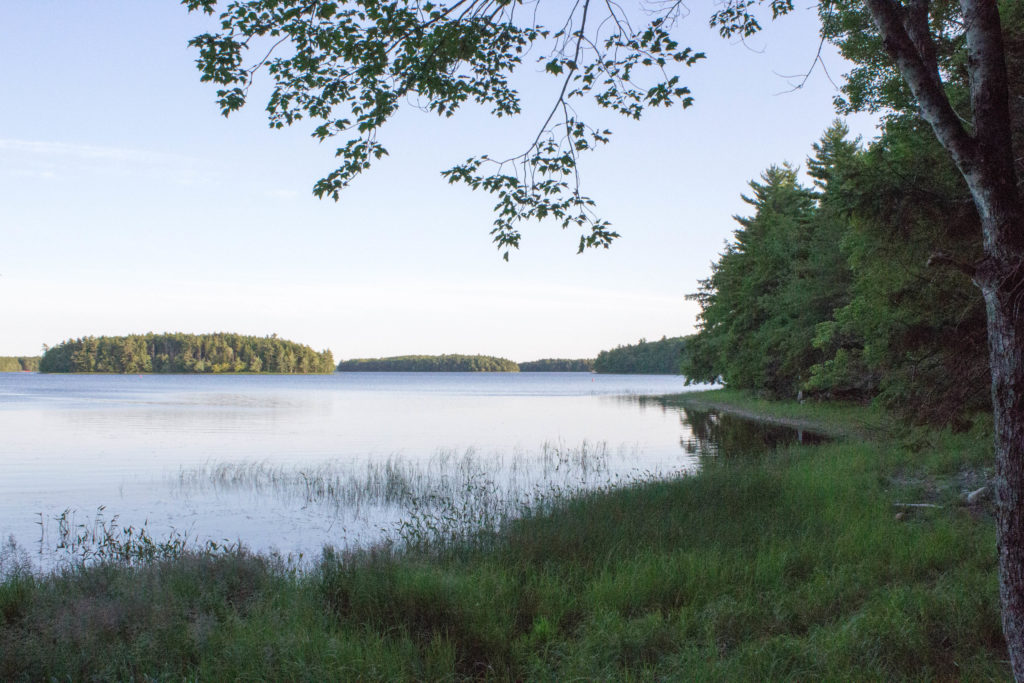 We next went to the official stargazing site at Keji, called the star circle, which was nice but far from our site, so I decided the beach would be the best place for astrophotography.  Back at the site we made a fire in the worst fire pit ever and had some supper and delicious local beer we had bought.  Once it  got dark enough I readied my gear for the stargazing trip and we made the 20 minute walk to the beach.  We spent an hour taking photos and seeing satellites along wiith a couple of shooting stars.  The stars were definitely better at the reserve than in PEI.  I have been doing planetarium shows for so long, I know the sky like a map, but this was the first time in a long time I could see all the constellations for real, and be able to identify them.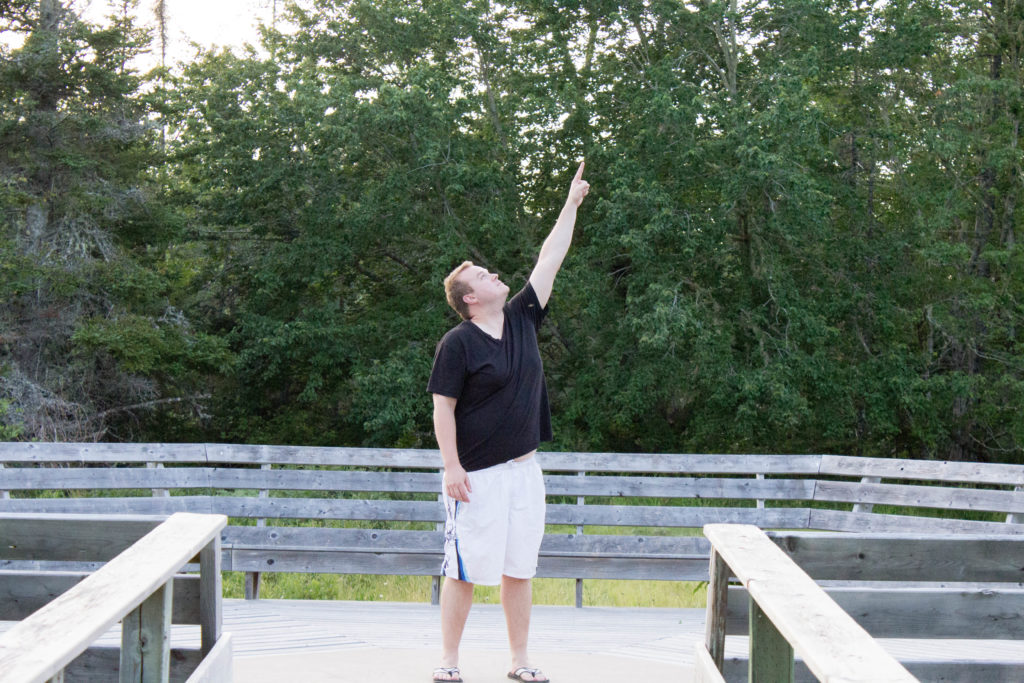 At the time I didn't know how the star shots turned out, but even if they end up looking good it was just a great time seeing the true night sky again.  Felt like coming home.  We went back to the campsite and started another fire, but Kate was falling asleep after a long day so we went to bed and had a great rest.