Over the next week or so I'll be posting highlights of my summer trip to Canada's maritime provinces with my girlfriend Kate.  We had a blast, and love to have adventures and experiences in new places.  This is our story of the things we did and what we thought of them.
Day 5 saw us leave Kejimkujik National Park, drive the South coast of NS, stop in the famous Peggy's Cove, drive Gill to the airport, have our own lobster dinner, and visit my friend Blair for some local beers!
We woke up to another lovely morning, this time in Keji.  We had a nice breakfast and packed up our gear to hit the road.  We planned a good drive and Peggy's cove for the day, so it wouldn't be too jam packed.  I was also happy to be seeing my friend Blair that evening in Halifax!
On the road we saw a whole lot of nothing.  It really reminded me of driving back home in Ontario, the only difference being that the highway was just North of the coast, so we could take any exit and a quick jog to the ocean!  We only had so much time, so we drove all the way to Peggy's cove to see the famous site.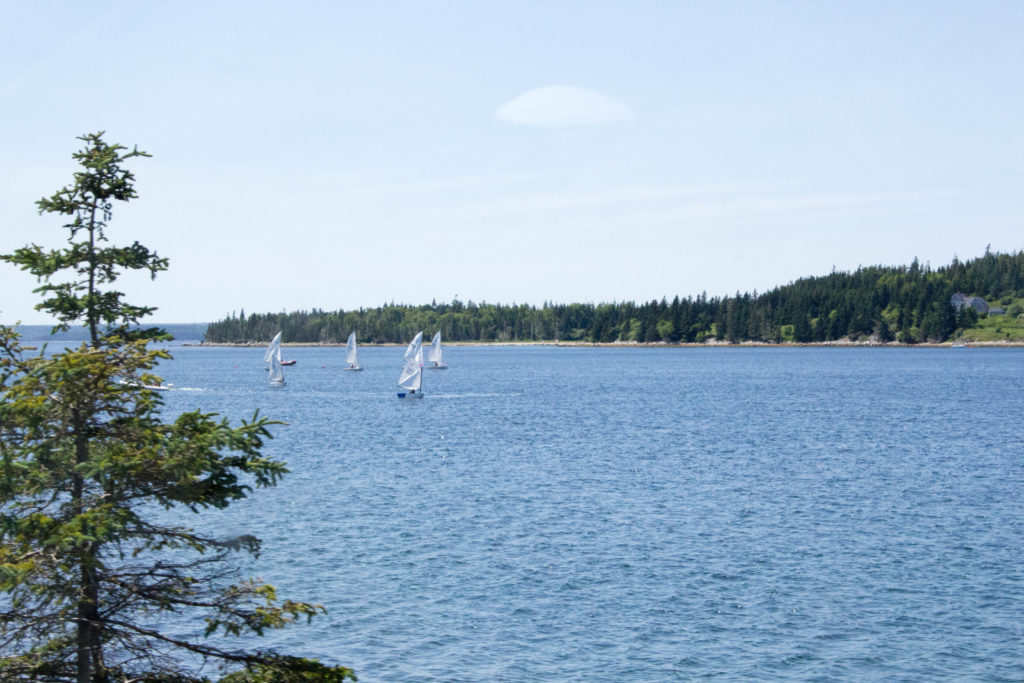 We passed a lobster place called Ryer's that Gill recommended, and planned to be back after seeing the cove.  Peggy's cove was indeed amazing.  It was a gorgeous day with a clear blue sky, and the waves were hitting the rocks with incredible ferocity.  It was crazy windy, and there were people everywhere, which made it nearly impossible to take a photo without flocks of random tourists in it.  I could understand how people would die there, without any safety gates you could walk right into the water to be crushed by waves and rocks.  Fencing would take away from the natural beauty of the place, and so I was happy to see a few warning signs as the only safety measure.  I heard that a few people had died there recently, because they had wanted a good view and sat too close to the water.  Unexpected waves could wash anyone away.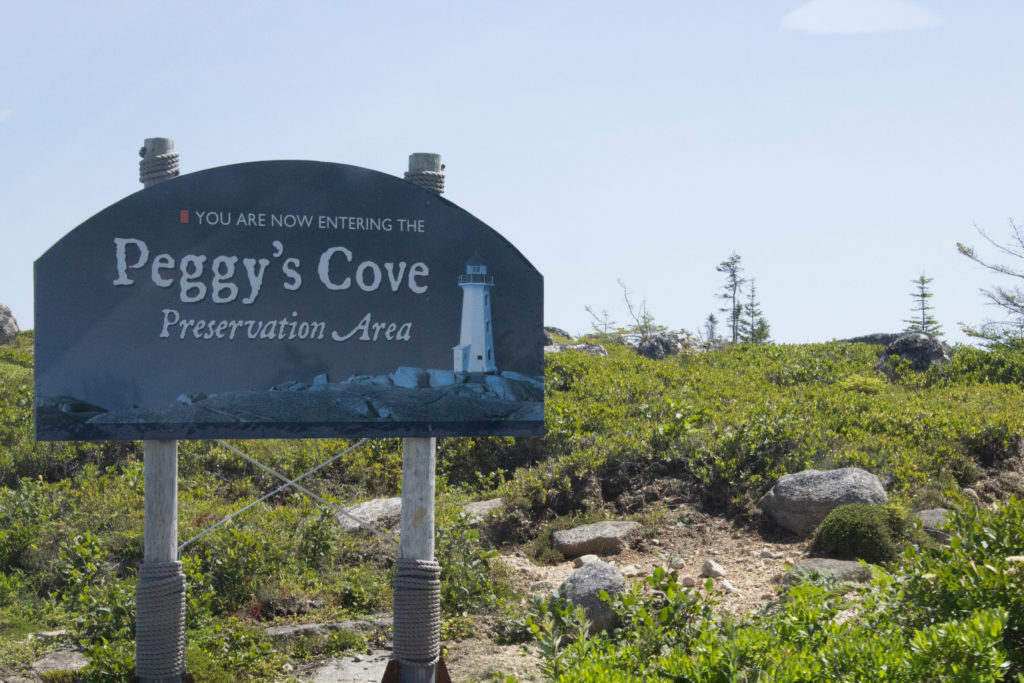 For the most part Peggy's cove was a gorgeous small community on the rocks with far too large a tourist presence.  The only touristy part was the gift shops, but I can't complain.  We got some delicious overpriced ice cream and hopped back in the car.  We backtracked to Ryer's lobster shack to grab a couple of fresh ones for dinner that night, truly testing my seafood allergy and seeing if I could survive the meal (spoiler alert: I survived).  We couldn't eat at the shack since their last serving was 4pm, so we bought two of them to bring back to Gill's apartment.  In hindsight it was good we didn't eat there, because of what happened next.
During the trip back to Halifax Kate received a call from Gill saying her ride to the airport had bailed on her, and her flight was leaving within an hour.  She was heading back to Ontario, where she would camp with Kate once we drove back a few days later.  Luckily we had room in the car.  If we had stayed to eat lobster Gill would have missed her flight.  We picked her up and drive her to the airport in time, before heading back for a lobster feast in her apartment.
The lobster was really good, and although I felt a bit itchy, I didn't have the deadly reaction I was expecting (We had an epi-pen nearby just in case).  However, I could take it or leave it.  I'll take turf over surf any day.  Glad I had the experience though.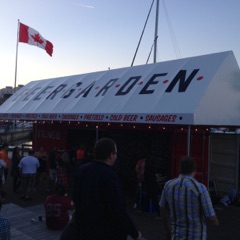 After dinner we went downtown to meet my friend Blair, who I hadn't seen for a couple of years.  We went to high school together and he has been a truly great friend, even though I haven't seen as much of him as I would have liked to.  We went to an outdoor beer garden and got some seats, and it made for a fantastic evening.  Being on the water was cool, and Kate was far to cold to spend the entire evening out there, so we sought out a nearby pub to continue chatting.  A few more local brews and some great conversation finished off our evening, and after saying a goodbye to Blair, we went back to Gill's for another night of good rest.